Travel the Dominican Republic For Beach Vibes, Culture, and Adventure
The Caribbean destination of the Dominican Republic is a Spanish Speaking Country and is one of the most popular and affordable travel spots for those seeking sun, sand, and adventure. Travel the Dominican Republic for breathtaking pristine blue water beaches, historical sites and delicious cuisine, the Dominican Republic has something to offer everyone. In this post, we'll take you through some of the must-visit destinations and provide you with valuable tips and recommendations to help you plan an unforgettable trip to this beautiful country.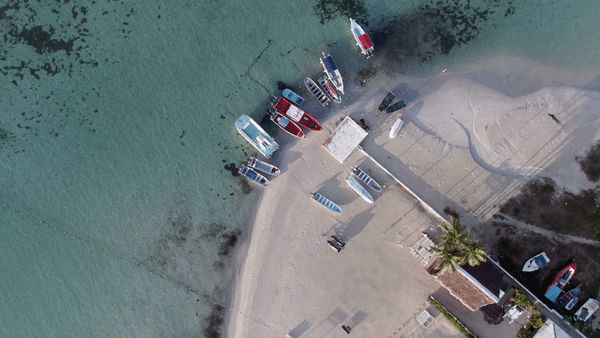 Best Time To Travel the Dominican Republic
The Dominican Republic is a destination synonymous with stunning beaches, clear azure waters, vibrant culture, and natural wonders. It's an ideal place to escape the cold winter months or to enjoy a summer vacation. Whether you're looking for outdoor adventure, cultural experiences, or just relaxation, this tropical paradise has something for everyone. But when is the best time to go? Here is a month-by-month guide to help you plan your trip to the Dominican Republic.
January – Ideal Time for Outdoor Activities
January is a great time to visit the Dominican Republic, especially if you're looking for outdoor activities. The temperatures are mild, making it a comfortable time for hiking, golfing, and other outdoor activities. Plus, there's less rainfall during this time of the year. Visitors can also enjoy the cultural festivals throughout the country, including the famous Merengue Festival.
February – Ideal For Romance and Beach Activities
February is one of the most popular months to visit the Dominican Republic. With Valentine's Day just around the corner, the country is perfect for a romantic getaway. The warm tropical climate sets the ideal stage for couples to enjoy long walks on the beach and starry nights. Visitors can also take part in the Carnival festival which spans across the entire country.
March – Best for a Unique Festive Experience
In March, travelers get the chance to witness a unique festival that's specific to the Dominican Republic – Semana Santa. The festival blends a mixture of traditional Christian beliefs with modern-day practices. Beautifully adorned processions feature locals wearing detailed costumes and holding intricate religious artifacts, it is a spectacle to behold! The weather is also warm, making it a great time to visit for beach activities.
April – Perfect for Surfing Enthusiasts
April offers excellent surfing conditions as the waves start breaking due to the onset of the summer season. The weather is warm, but it's not too hot and humid. Travelers can also enjoy the annual Dominican Republic Jazz Festival, featuring some of the biggest names in Jazz music.
May – Off-Peak Season
May is considered the beginning of the off-peak season in the Dominican Republic. You can anticipate fewer crowds, lower hotel rates, and the opportunity to experience the country with fewer crowds. With ideal temperatures and plenty of sunshine, it's a great month to check out new trekking routes or explore lesser-known beaches free from crowds.
June – Ideal for Diving and Snorkeling
In June, the weather in the Dominican Republic is warm, and the water conditions are suitable for diving and snorkeling. This is the best time to explore the underwater caves at Fun Fun Cave National Park and enjoy other water activities along the North Coast.
July and August – Peak Season for Water Activities
July and August are the best months to visit if you want to soak up the sun and the country's beautiful beaches. The weather is pleasant, and with plenty of sunshine, families flock to the beaches for fun-filled vacation activities. Be aware, however, that the hotel rates and other services tend to be expensive.
September to November – Best Time for Budget Travelers
These months are the most off-peak seasons for the Dominican Republic. Travelers can expect to find great deals on hotel rates, and fewer crowds and can look forward to experiencing annual events like the Dominican Republic Food and Drink Festival. The weather can be wetter than other months, but those looking for a less-expensive holiday may find this season desirable.
December – Holiday Season and Perfect for Expats
December is a popular time to visit the Dominican Republic. Perfect for celebrating the festive holidays, visitors can enjoy the beaches alongside the holiday spirit. The temperatures are mild with cool breezes, perfect for an afternoon stroll. Many ex-pats also choose the month of December as their preferred month to visit or stay for extended periods in the Dominican Republic.
Conclusion
The Dominican Republic has unique festivals to experience all year round, excellent weather conditions, and outstanding scenic views. There is no one-size-fits-all answer to when to go to the Dominican Republic as the ideal time depends on your preferences. If you're looking to balance your budget with good weather and less crowded spaces, then the off-peak seasons may work better for you. However, if you're looking to take advantage of water activities and events, then peak season may be the best time to visit. Whatever month you decide, the Dominican Republic is a must-visit place in the Caribbean, ready to offer you unforgettable memories during your stay.
Getting To the Dominican Republic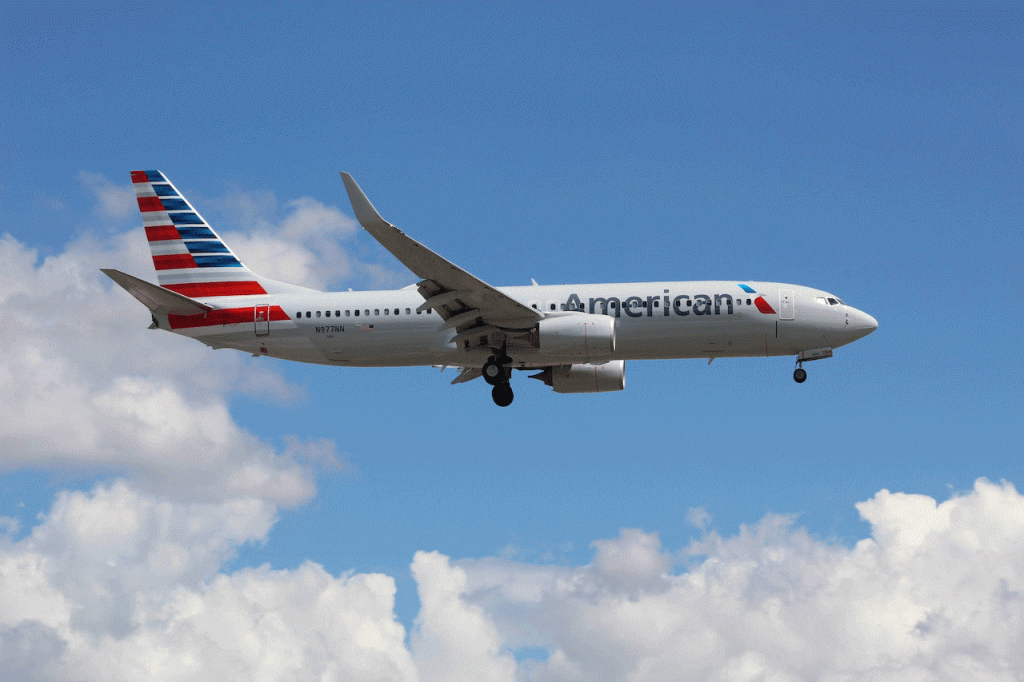 The Dominican Republic is a dope vacation location, offering stunning beaches, rich culture and history, and breathtaking natural landscapes. If you're planning on visiting the Dominican Republic, here are some useful travel tips and essential information to make your trip smoother.
Flights to the Dominican Republic
There are numerous flights available to the Dominican Republic, with many landing in the capital city, Santo Domingo, and Punta Cana International Airport. The cost of your flights will depend on where you fly from and the season. Typically, expect to pay around $350-$1800 USD for a round-trip ticket from the United States, depending on various factors.
The Dominican Republic Airport List
Santo Domingo Airport (SDQ)
Punta Cana International Airport (PUJ)
Puerto Plata International Airport (POP)
Cibao International Airport (STI)
La Romana International Airport (LRM)
El Catey International Airport (AZS)
The Dominican Republic International airports to choose from. If you are planning to visit the Punta Cana Region, then the closest airport will be the Punta Cana International Airport with the airport code PUJ.
There is another airport about 1 hour away called the La Romana International Airport, with the Airport Code of LRM.
In the Dominican Republic's biggest city, there is Santo Domingo International Airport with the SDQ airport code, which is between Boca Chica and Santo Domingo. It's about a 20-minute drive to Santo Domingo.
If you are going to Puerto Plata in the Dominican Republic, Cabarete, or Sosua in the Dominican Republic, then the Puerto Plata International Airport with airport code POP, is your best bet.
There is another International Airport in Santiago that is about 1 hour and 40 minutes away from Puerto Plata with the airport code STI.
If you are going to Samana in the Dominican Republic then you will fly into El Catey International Airport (AZS). It's about a 30-minute drive from Samana.
Visa and Vaccines
Visitors from most countries are allowed to travel to the Dominican Republic without a visa for up to 30 days. If you intend to stay longer, you will need a visa, which you can obtain from the Dominican Republic embassy or consulate in your home country.
Regarding vaccination, visitors should be vaccinated against Hepatitis A and B. Travelers coming from other countries should check with their health officials about the necessary vaccines before traveling to the Dominican Republic.
Transportation
Several transportation options are available upon your arrival in the Dominican Republic. Airport shuttle buses, taxis, and car rentals are the most common modes of transport. A taxi ride from the airport to the hotel typically takes between 15-30 minutes, depending on the proximity of the hotel to the airport. Renting a car can offer more flexibility and let you explore the island's many beaches and attractions.
Luggage and Arrival Essentials
Upon arrival, you need to obtain a tourist card, which costs around $10 USD and is valid for up to 30 days. It's also worth noting that the airport can get crowded, and luggage collection can be hectic. It's recommended that you keep important items in your carry-on baggage, such as documents and personal electronics.
Conclusion
While visiting the Dominican Republic, taking time to plan your transport, accommodation, and activities can enhance your journey and help create long-lasting memories. Remember to check visa requirements and have the necessary vaccines before embarking on your journey. With beautiful beaches, a tropical climate, and a rich cultural heritage, the Dominican Republic is an ideal holiday destination that's both fun and relaxing.
Fun Excursions to Try in the DR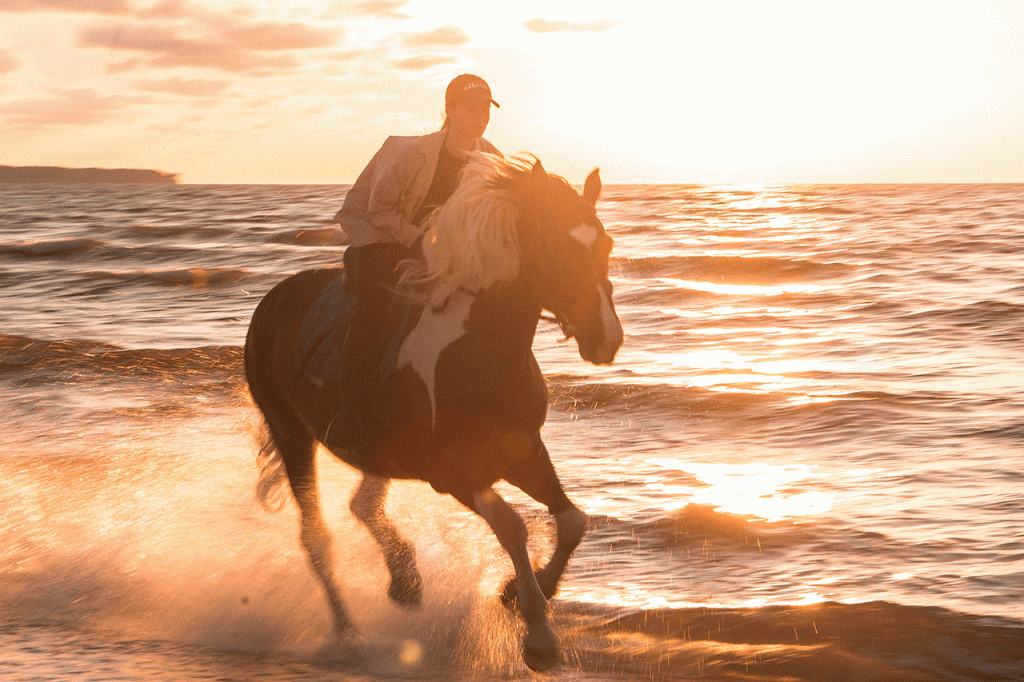 The Dominican Republic is a paradise waiting to be explored. Beyond the pristine beaches and crystal-clear waters, a plethora of adventures and excursions await visitors seeking an immersive and authentic experience of the region. Here are some of the best excursions you can do in the Dominican Republic:
Safari Tour
Embark on a tour of the countryside on an off-road safari adventure, and explore scenic villages, sugarcane fields, and historic landmarks. Interact with locals, sample local cuisine, and learn about Dominican culture.
Visit Indigenous Villages
Visiting indigenous villages is an excellent way to learn about the region's first inhabitants and their culture. Visitors can learn about the Taino culture, taste local food, participate in craft workshops, and get a glimpse of the historical and cultural practices of the community.
Horseback Riding
Horseback riding is an excellent way to explore the Dominican Republic's rural landscape while experiencing local culture and the country's equestrian heritage. Visitors can explore mountain trails, flora, and fauna, and witness picturesque landscapes during the experience.
Snorkeling and Diving
Experience the submarine world of the Dominican Republic, known to offer the most stunning coral reefs and diverse marine life. Encounter exotic fish species, colorful coral reefs, and hidden caves while experiencing the beauty of the underwater world.
Whale Watching
Every year, thousands of humpback whales visit the North Coast of the Dominican Republic between December and March. Visitors can take a boat tour and watch them frolic in the crystal clear waters.
Ziplining
Zip-line through the ancient tropical forest, across gorges and rivers, and above the tropical canopy. Get a bird's-eye view of the magnificent scenery, feel the rush of adrenaline, and immerse yourself in a unique experience.
Canyoning
Canyoning is one of the most thrilling adventures in the Dominican Republic, involving rappelling, climbing, swimming, and jumping in natural caves, rivers, and waterfalls.
Surfing
The North Coast of the Dominican Republic is a surfer's paradise. Surf enthusiasts can ride the waves and experience the thrill of their life as "La Ronde" and "La Preciosa" have become popular surfing beaches.
Caving
The Dominican Republic is home to over 20,000 caves, offering visitors a unique experience for explorers. Take an adventure tour to marvel at the stalagmites, stalactites, and underground rivers.
White Water Rafting
Experience white water rafting down the longest river in the Caribbean. The Yaque del Norte is a 186-mile river that provides rafting enthusiasts with a thrilling adventure and stunning landscapes.
ATV and Buggy Riding
Take a ride through a village on an ATV and see how the local people in rural areas live. You can sign up for an ATV tour with most Resorts and tour companies.
Cigar and Rum Factory Tour in the D.R.
Not only is the Dominican Republic known for having the Best Cigars in the world, but also some of the Best Rum. Take an educational factory tour and find out the history behind it. They will even teach you how to roll a cigar yourself.
Conclusion
The Dominican Republic offers an array of excursions that cater to adventurers and cultural enthusiasts as well as nature lovers. Each experience is unique, providing an opportunity to immerse oneself in the country's rich culture, history, and unique landscapes. Indeed, a visit to the Dominican Republic is incomplete without exploring its hidden gems and immersing yourself in the culture and tradition of this tropical paradise.
Must-Visit Destinations in Dominican Republic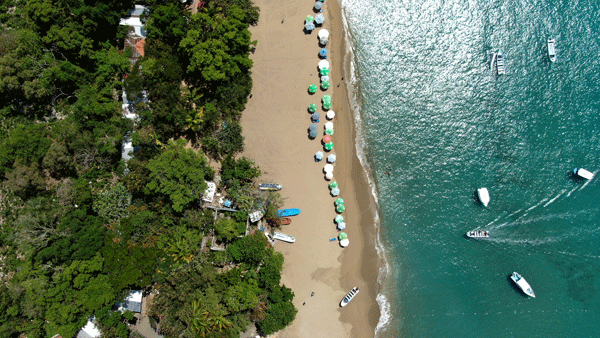 Beaches in the Dominican Republic
The Dominican Republic is famous for its stunning beaches, making it a prime destination for travelers looking for a tropical paradise. With over 1,600 km of coastline, the country's beaches have something for every traveler, from secluded and peaceful to lively and bustling. Here are the top sun-kissed beaches to visit in the Dominican Republic.
Bavaro Beach
Located in Punta Cana, Bavaro Beach is one of the most jaw-dropping beaches in the Dominican Republic, stretching 10 km of soft white sand and transparent waters. The beach offers fantastic activities such as diving, snorkeling, beach volleyball, and catamaran trips. Along with a variety of seafood restaurants, souvenir shops, and hotels lining the coast, Bavaro Beach offers you the complete Caribbean beach experience. By far the Best Beach in Dominican Republic.
Playa El Macao
If you're looking for a quiet retreat to escape from the crowds, look no further than Playa El Macao. Located north of Bavaro, this beach offers a serene and secluded experience where you can relax and enjoy some peaceful downtime. You can explore the local flora and fauna or enjoy windsurfing and surfing.
Playa Rincon
When it comes to natural scenery, Playa Rincon stands at the top of the list. Located near the Samaná Peninsula, Playa Rincon is a beautiful, secluded beach that separates the Caribbean Sea from the gentle waters of Bahia de Rincon. With a stunning backdrop of coconut palms, the beach is ideal for those who like swimming and relaxing by the seaside.
Cabarete Beach
Cabarete Beach is known worldwide for its perfect location, delivering the perfect balance between wind and waves for watersports. It's a popular surfing spot and a dream for kite surfers. With beautiful golden sand and fine weather, this beach is perfect for the adventurer in you!
Playa Dorada
Located on the northern coast of the country, Playa Dorada is a tourist hot spot in Puerto Plata with turquoise waters and golden sand. Besides the breathtaking views of the coast, you can also visit the botanical gardens, shop at the local bazaar or enjoy the stellar restaurants and entertainment venues lining the beach.
Why Visit the Dominican Republic Beaches?
The Dominican Republic's beaches are known for their stunning backdrops, crystal-clear waters, and ideal locations for watersports and relaxation. With various coastal regions, visitors can experience unique beaches and activities that are unparalleled. For those looking for adventure, water sports and activities such as surfing, windsurfing, diving, snorkeling, and catamaran trips make for an enjoyable time. Relaxation seekers can take leisurely strolls down Palms trees lines beaches, soak in the sun or enjoy the expansive views. Whether you're an adventurer or traveler looking for some rest and relaxation, the Dominican Republic's beaches are an excellent place to escape to.
Waterfalls in the D.R.
The Dominican Republic is home to several stunning waterfalls that take your breath away. If you're a nature lover or an adventure seeker, visiting these top waterfalls should be on your to-do list during your trip to the Dominican Republic. From high to low, here are the top 5 most beautiful waterfalls in the Dominican Republic.
Located near Puerto Plata on the northern coast, the Damajagua Waterfalls are a paradise for adventure seekers. These cascading falls comprise a series of 27 different levels and drops. Visitors can take a guided tour to hike up to the falls and then follow a guided route where they can jump, slide, and swim through natural pools and waterslides. The stunning waterfalls are amid a tropical rainforest that makes for a stunning backdrop.
Salto El Limón
Salto El Limón, located in Samaná province, is a majestic waterfall that stands 40 meters tall. This spectacular waterfall is surrounded by a dense rainforest with hiking trails and horseback ride opportunities through the lush vegetation. The waterfall's natural pool offers visitors the perfect spot to cool down and enjoy the picturesque view of the surroundings.
Salto de Socoa
Salto de Socoa is a hidden gem in the Higuamo River Valley, located near La Romana. It is a small waterfall that makes it a perfect spot for couples and honeymooners looking for a romantic getaway. Visitors can swim in the natural pool and relax amid the beautiful scenery.
Salto Baiguate
In Jarabacoa, visitors can find the impressive Salto Baiguate. The location offers some astonishing views of the surrounding mountains at 27 meters in height. Visitors can swim at the tranquil pool while soaking in the wonderful scenery. There are some guided tours available, which include hiking through forests, but visitors can walk through the road to access the waterfall.
Cascada El Limón
Cascada El Limón, located near Las Terrenas in the Samaná province, is one of the most picturesque waterfalls in the Dominican Republic. The waterfall stands at 49 meters and is surrounded by lush forests and tropical wildlife. To reach the waterfall, visitors can take a horseback ride or hike up to the falls. There are swimming opportunities at the base of the waterfall, and visitors can relax and take in the beauty of the waterfall and surrounding nature.
Why Visit Dominican Republic Waterfalls?
The Dominican Republic's waterfalls offer an ideal escape from daily life and a chance to connect with nature, making it an ideal spot for nature lovers. With several natural waterfalls located across the country, visitors can explore the natural surroundings and take part in different activities. From swimming and hiking to environmental and adventure tours, visitors can pack a lot into one trip. The waterfalls also provide an incredible display of the Dominican Republic's beauty, enabling visitors to witness the natural surroundings that make a trip to the country worthwhile.
Historical Sites in Dominican Republic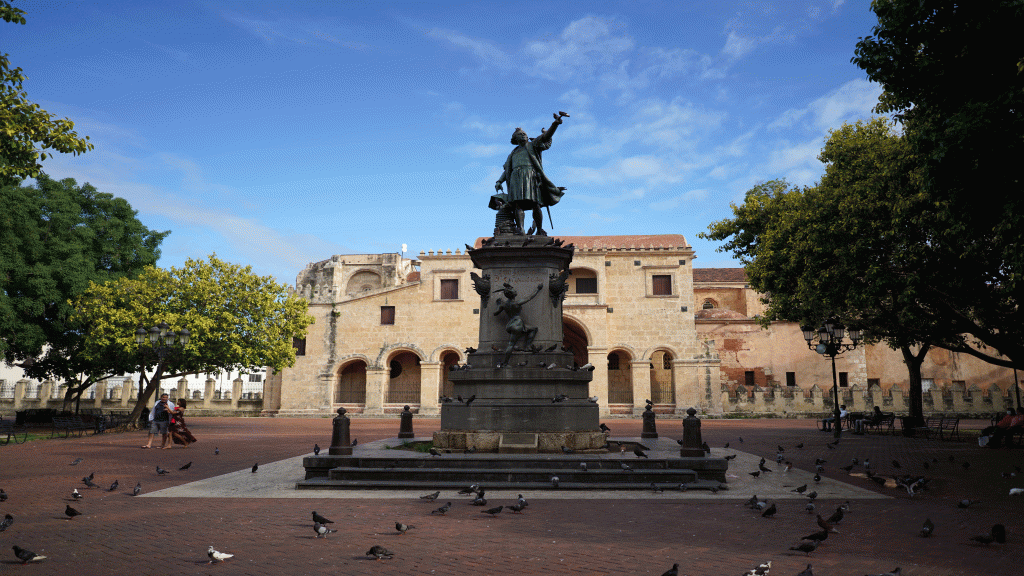 The Dominican Republic is a country with a rich history and culture that spans over 500 years. Throughout the island, visitors can find ancient ruins, historic buildings, and natural landmarks that tell the story of the nation's past. Here are five must-visit historical sites that will transport you back in time and immerse you in the Dominican Republic's fascinating history and culture.
Built in 1510, Alcázar de Colón is one of the oldest architectural structures of the New World. It was the palace of Diego Columbus, the son of Christopher Columbus, and his wife. The palace's design reflects traditional Spanish architecture, and you can appreciate the beautiful patios, fountains, wooden balconies, and beautiful gardens.
Parque Nacional Los Tres Ojos is a natural park located at the entrance of Santo Domingo. This park has breathtaking underground caves with three crystal-clear lagoons. The limestone structures create spectacular stalactites and stalagmites, surrounded by lush greenery. This site has enormous geological and historical importance and was once used as a ceremonial site by the Taíno Indians.
The Basilica Cathedral of Santa María la Menor is a historic church located in the heart of Santo Domingo. It is one of the oldest and most impressive cathedrals in the Americas, built-in 1522. This cathedral is famous for its Gothic and Romanesque styles. Visitors can marvel at the gold altar, silver effects, and priceless works of art.
The Cathedral of Santa María la Menor's nearby neighbor is the Catedral Primada de América, built-in 1540. This cathedral was the first to be built in the Western Hemisphere, once again embodying traditional Spanish architecture. The wooden ceiling and stone arches give the cathedral an authentic feel that's an absolute must-visit for those traveling to the Dominican Republic.
Fortaleza Ozama is a proud UNESCO World Heritage Site located in the heart of Santo Domingo. This castle-like fortification is a legacy of the Spanish Crown's power and influence. The extraordinary structure's aim was to protect the city from attacks by foreign powers, and it remains a testament to the city's rich history and era-defying architecture.
Conclusion
These five historical sites are just some of the many treasures in the Dominican Republic that can take you on a fascinating journey that embarks upon the nation's rich history and culture. Don't miss the chance to admire the wealth of street food and drinks in the area while exploring all that these sites have to offer by exploring them on foot or via guided tour. There's never been a better time to explore the Dominican Republic's history and culture for yourself.
Other popular attractions
The Hoyo Azul Lagoon is a natural pool with crystal-clear water that's perfect for swimming and snorkeling. The Kite Beach in Cabarete is a famous spot for kiteboarding, windsurfing, and other water sports.
The Best Adult-Only All-inclusive Resort in the Dominican Republic:
Excellence Punta Cana
Excellence Punta Cana ranks high on the list of luxurious adult-only all-inclusive resorts on the island. Offering excellent amenities, including an abundance of gourmet restaurants and bars, 24-hour room service, and a wide range of activities to keep guests entertained, this resort is an ideal choice for those looking for a luxurious vacation. Guests can enjoy a spa, a private beach, and several high-end bars and swimming pools.
The Iberostar Grand Hotel Bavaro is undoubtedly one of the best adult-only all-inclusive resorts in the Dominican Republic. The resort boasts of a beautiful beachfront location, impeccably designed rooms, and excellent amenities, including a fitness center, an outdoor pool, and several restaurants and bars.
Another top-of-the-line all-inclusive resort for adults, the Sanctuary Cap Cana, offers a perfect blend of luxury and seclusion. Guests can enjoy a variety of activities like a spa, live music, and an exclusive beach. The resort features multiple restaurants and swimming pools, making it an ideal retreat for those seeking a peaceful and relaxing vacation experience.
The Secrets Cap Cana Resort & Spa is situated on the beautiful Cap Cana beachfront, offering guests a serene and private location. It's an adult-only all-inclusive resort with elegant and sophisticated room designs that provide a welcoming environment for relaxation.
Zoetry Agua Punta Cana is a tranquil and all-inclusive resort that offers luxurious amenities, including a private beach and well-appointed spa facilities. The adult-only property features excellent dining options, top-quality wines and spirits, and spacious accommodations equipped with mini-bars and premium entertainment systems.
Conclusion
The Dominican Republic is an excellent vacation destination for couples seeking an intimate and relaxing vacation experience. All-inclusive resorts offer everything you could want on your vacation – including food, drinks, and entertainment – all for one price. If you're planning an adult-only trip to this Caribbean paradise, the above all-inclusive resorts are excellent choices. No matter which resorts, you'll be sure to enjoy a luxurious, stress-free trip in the Dominican Republic.
Top Money-Saving Tips for Travelers in the Dominican Republic
Traveling to the Dominican Republic doesn't have to break the bank if you're smart with your expenses. From accommodations to dining and activities, there are plenty of ways to slash your trip's costs and stay within your budget. Here are some practical and proven money-saving tips for travelers visiting the Dominican Republic.
Accommodation
Accommodation is one of the biggest expenses during your trip to the Dominican Republic. However, there are ways to save on lodging without sacrificing comfort.
Look for deals on booking websites like Booking.com, Expedia, and TripAdvisor. You can often grab discounts on hotels, resorts, and vacation rentals if you book in advance or during off-peak seasons.
Consider alternative options like hostels or Airbnb to save some cash while gaining a more local experience.
If you find a hotel that you like, try contacting them directly to see if they can offer you a discount. Alternatively, you can use online travel agents like HotelTonight that specialize in last-minute hotel booking.
Dining
Foodies rejoice! The Dominican Republic has a rich culinary culture where you can enjoy some of the most delicious and authentic dishes. Here are some tips to help you save on dining expenses:
Hit up the local eateries and food trucks where you can enjoy Dominican delicacies at a fraction of the cost of fancy restaurants.
Opt for accommodations with a kitchenette where you can prepare your meals. Buying food from local grocery stores or farmers' markets and cooking on your own can be budget-friendly and fun.
Look for discount coupons or deals that are available online or through your hostel, hotel, or vacation rental.
Activities
The Dominican Republic boasts of a wide variety of activities to keep you entertained, but they can add up quickly. Here are some ways to enjoy the sights and sounds of the island without emptying your wallet.
Hit the beaches: The beaches are free in the Dominican Republic, and the island has some of the best. Rent an umbrella and chair if you don't like sitting on the sand.
Take a walking tour: Explore the cities like Santo Domingo or Santiago by foot or on bicycles. It's a budget-friendly way to experience the local culture and history.
Look for free activities: Many communities have free activities like live music concerts, art shows, and cultural festivities that you can experience during your visit.
Transportation
Getting around in the Dominican Republic can be quite challenging, and it can quickly add up to your expenses if you're not careful.
Use uber, a motoconcho, or public transportation: Buses, metros, and guaguas are affordable and reliable modes of transportation that can help you get around town.
Consider car rentals from local non-multinational companies, where you're more likely to get a better deal.
Negotiate with taxi drivers to ensure that they are giving you the best price possible.
Final Thoughts about Budgeting in Dominican Republic
By following these simple but effective tips, you can enjoy the beauty and culture of the Dominican Republic without breaking your bank. Remember to budget accordingly, research discounts and deals beforehand, and always negotiate for the best price possible. Your wallet will thank you!
Safety in Dominican Republic while Enjoying the Beautiful Island
With its pristine beaches, rich culture, and lively music, the Dominican Republic is a popular travel destination for tourists looking for an immersive Caribbean experience. However, like any foreign country, travelers should be aware of the safety concerns and risks in the area. In this guide, we'll provide you with essential safety tips and advice to help tourists have a safe and enjoyable trip to the Dominican Republic.
Crime Data for Dominican Republic
As per the State Department report in the STEP app, the Dominican Republic is at Level 2: Exercise Increased caution. Dominican Republic has a high crime rate compared to other Caribbean countries. Tourists should be vigilant and aware of their surroundings, particularly in public areas such as shopping centers and popular tourist attractions. Avoid traveling alone at night and be cautious when using ATMs and credit cards to avoid theft or scams.
Natural Disasters in Dominican Republic
The Dominican Republic is at risk of natural disasters, including hurricanes, floods, and earthquakes. Stay informed about the weather forecast in Dominican Republic and follow the guidance of local authorities to ensure your safety. Prior to Booking, make sure to check the travel advisories and warnings related to possible natural disasters.
Cultural Differences In Dominican Republic
The Dominican Republic has a distinct culture that travelers should be mindful of when visiting. Respect the local customs and traditions, dress modestly when visiting religious sites, and avoid any behavior that could be perceived as disrespectful or offensive.
Dominican Republic Current Affairs
Stay informed about current events that could impact your safety, such as political demonstrations or strikes. It's important to be aware of local regulations regarding COVID-19 pandemic restrictions and follow the guidelines carefully.
Safety Tips Dominican Republic
Always ask to see a Menu before Ordering Food and using services. Also, take a picture of it. There is a scam that involves ordering food without a menu. Find out more Travel Scams and how they work.
Research your destination before traveling and familiarize yourself with the local laws and customs.
Avoid traveling alone at night, stick to well-lit and crowded areas, and be aware of your surroundings.
Purchase travel insurance to cover medical costs and any travel-related emergencies.
Keep a copy of important documents such as your passport and travel itinerary with a trusted friend or family member. I upload mine to the cloud. And carry a photo of my documents but I never carry the physical passport around.
Avoid carrying large amounts of cash or valuables and use a hotel safe to store them.
Keep your phone charged and have emergency contacts saved in case of an emergency.
Nothing is Free in Dominican Republic. Regardless of if they say free sample. Don't get a massage sample etc. Unless you are prepared to pay for it.
Make sure you have already downloaded the Best travel apps so you can be up to date. One has important information about traveling to different countries. Such as advisories and USA Embassies and contact information. You can even let the state department know that you are in the country with the app.
Visiting the Dominican Republic can be an incredible experience, but it's important to put your safety first. By following these tips and guidelines, you can minimize the risks and ensure a safe and enjoyable trip for yourself and your loved ones. Remember, being informed, aware, and cautious can help you have a memorable trip and avoid potential dangers. Safe travels!
Conclusion
The Dominican Republic is a stunning and affordable destination that offers a diverse range of activities for travelers. Whether you're seeking adventure or relaxation, this Caribbean country has something to offer for everyone. We hope this guide has given you a better understanding of what the Dominican Republic has to offer and inspires you to start planning your trip to this paradise!