The First Steps to getting your USA Passport
If this is your First time getting your USA passport you are going to need to start with having some documentation and you are going to need to go in to the Office.
Step 1. Apply in person. 
You are going to need to apply in person if this is your first time getting your USA Passport. You must also apply in person if any of the following things Apply to your Situation.
Your Passport was lost or Stolen
15 Years or more has passed by since your last Passport.
 This is your First time Getting Your Passport
You are under 16 or was under 16 when your last passport was issued.
Where to apply to get a USA Passport
Click here to schedule your Passport Appointment with the United States Postal Service. You will need to fill out this DS-11 form if this is your first time getting your passport. If you stay in a larger city you may also have an official Passport office.
When you are filling out the DS-11 Form. It will give you and option to get a passport card which is an additional fee and another option to get the larger 52 page passport book.
I personally did not get a Passport card because, currently is not an acceptable option to fly with. You will need the Passport Book if you plan on taking a international flight. 
I highly recommend getting the Larger 52 Page Passport book. Especially if you plan on traveling to a bunch of different countries. Also if you plan on getting a work visa in another country sometimes they may use more than 1 of your pages to enter the visa in your Passport.  
Step 2. Things you will Need to Get Your Passport
To get your USA Passport you will need to be a USA Citizen. There will be documentation that you must provide in order to Get started.
You need to submit at least 1 of the following. The documents need to be the original or certified, physical copy.  (A certified copy is a document that has the seal or stamp of the official issuing authority.) You will also need to a Social Security Number if you have been issued one to enter on the Form DS-11. If you don't Have a social Security number then you will need to swear etc. that you have never had a social security number.
Documentation Needed to get a Passport
You will need a USA Birth Certificate
Certificate of Naturalization 
Certificate of Citizenship
A Valid and undamaged USA Passport (They say it can even be Expired)
Not Only will you need to Provide Your Documentation but you will also need to bring a photo copy of the documents that you are providing. It says it wants a photo of the from and the back of the document.
It says the Photocopies must be:
Legible
On white 8.5"x11" standard paper
Black and white
Single sided
You also Will need to Bring Photo Identification Proving that you are indeed you. There is a a lot of different Options so I will list the Ones that most of my viewers have.
A valid State Drivers License
A Passport Card
A Passport
A military Identification card
A Green Card
A government Employee ID
A Trusted Traveler ID ( Like Global Entry etc.)
Enhanced Tribal Card and Native American Photo IDs
*Note: You will also Need to bring a Photo copy of your Id also
You Need A Color Photo for Your Passport Picture
There are Specific requirements  for you passport photo. A lot of times your passport office will be able to take your picture for an additional fee. I believe it is $15 where I live. I took a passport Photo at the post office for my first passport. The last time I got it renewed I went to CVS and had my passport Photo taken there for around $5.
How much does it Cost for my USA Passport in 2022?
The prices for your USA Passport is Listed Below. The Prices are Subject to Change.
Adult Applicants (Age 16 and older):
Product
Form
Application Fee
Execution (Acceptance) Fee
Passport Book
DS-11
$130
$35
Passport Card
DS-11
$30
$35
Passport Book & Card
DS-11
$160
$35

Child Applicants (Age 15 and younger):
| Product | Form  | Application Fee | Execution (Acceptance) Fee |
| --- | --- | --- | --- |
| Passport Book | DS-11 | $100 | $35 |
| Passport Card | DS-11 | $15 | $35 |
| Passport Book & Card | DS-11 | $115 | $35 |
Please note: The application fee and the execution fee are paid separately.
Expedited service costs an additional $60. For information on forms of payment and a full list of fees and services, please see Passport Fees.
*How to fill out your check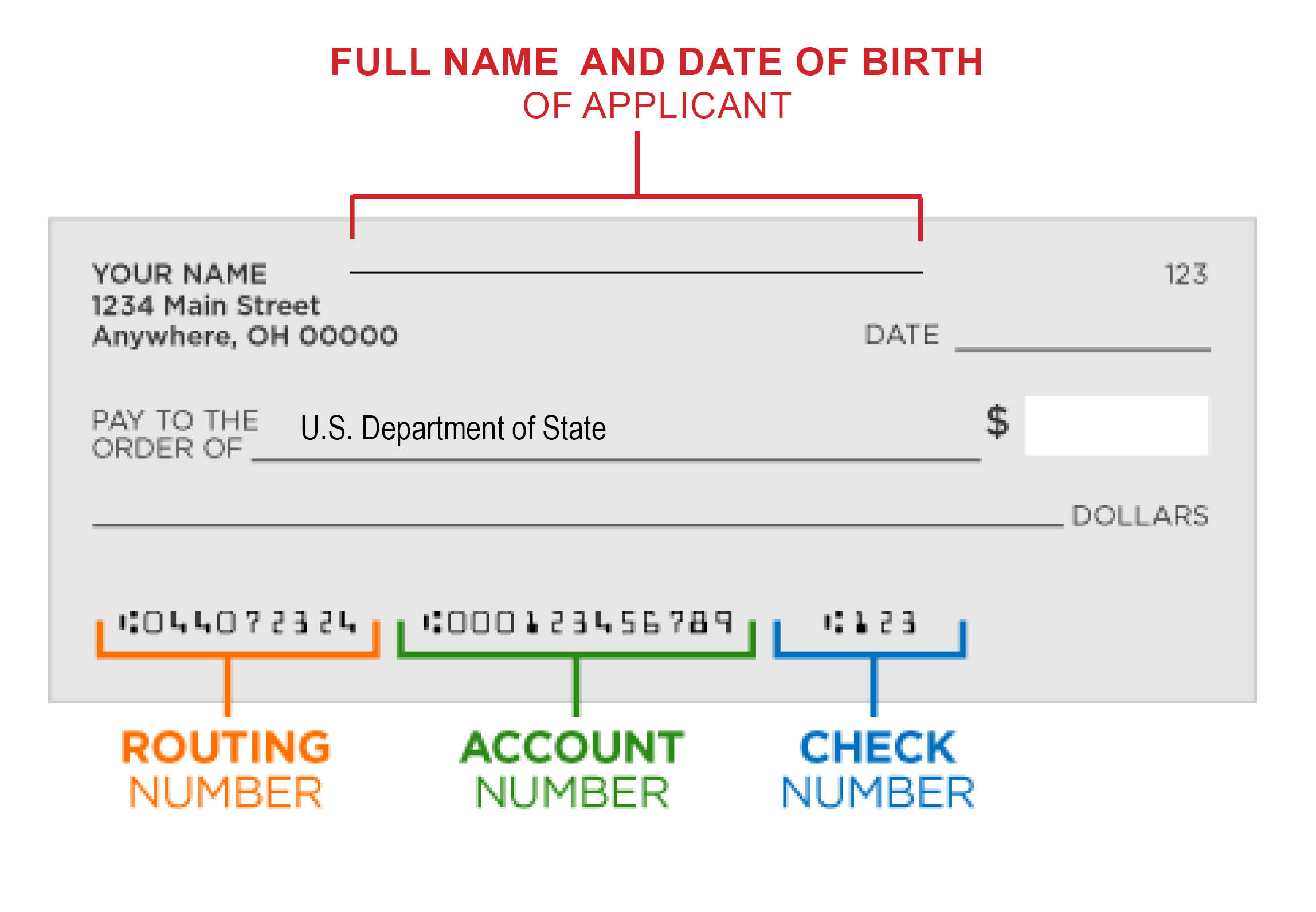 The Lady at the Counter also had me pay for USPS Priority Express mail when I used the Expedited Passport Service. At the time I want to say it was an extra $23 on top of the above fees. I also used a money order so I also paid a fee for getting a money order from the post office. I also needed to pay again for express delivery of my passport back to me.
How to Track My Passport Status?
 You can track your Passport Status using this link.
Can I get a Passport with a Felony?
Yes you can get a Passport if you have been convicted of a felony. Although some crimes do prevent you from being eligible. Click the Link To learn what felonies can prevent you from getting a passport
What can Prevent me from getting a Passport?
Certain felonies

can prevent you from getting a passport. Find out more HERE.
Owing more than

$2500 in Child support

can also prevent you from getting. 

Owing Back taxes

can prevent you from getting your Passport.
How long does it Take for me to Get my Passport?
The time that it actually takes varies. As we have seen during the Pandemic a lot of the offices closed down and there was a 6 month backlog. Now I believe its close to back for normal at least for now.
The official website is saying 8 to 11 weeks for normal turn around and 5 to 7 weeks for Expedited. 
If you found any of this information helpful Please let me know in the Comment section below.