Tanzania Nightlife Everything you need to Know
On my first trip to Tanzania, I didn't know what to expect. I had my sights set on this Beautiful Island off the coast of Mainland Tanzania, called Zanzibar. Zanzibar offers pristine blue waters from the Indian Ocean and uncongested white Sand Beaches. My Experience in Zanzibar was like a paradise out of the movies. I couldn't figure out the best way to get there that is When I found out that I could fly into an also vibrant city called Dar Es Salaam. In this Travel blog post, I will share everything I know about Tanzania's Nightlife in these places. Scroll down to the Bottom to see the Best Tanzania Nightlife Videos.
Dar Es Salaam Nightlife Experience
Dar Es Salaam Nightlife is by far the Best in Tanzania. Being the Biggest city there are so many different Places to explore and there is a lot going on all over the city. Let's get into the Best of Dar Es Salaam Party scene.
The Best Bars in Dar Es Salaam
The Waterfront has a couple of different Restaurants on location. One of my favorites is Bar in Dar. This place is probably my favorite place to go to in Dar Es Salaam. The view there is amazing, and the Food is delicious. They even have a live band come to play in the evenings. They have a bar that makes a perfect place to sit down and be social. You can expect to pay higher food and drink costs due to its location and customers. It is definitely an upscale place to visit. There are also gift shops and a Hotel on the premises. If you want to experience a place with great Vibes, I highly recommend you check out the Waterfront. On Google, they have over 1300+ Reviews and a 4+/5 Star Rating.
Tips Lounge is a Restaurant, Bar, and lounge. They have outside seating. A full bar with an abundance of different drinks to choose from. They also have mouthwatering delicious food options that you can select. Not only do they have a live band, but they also have A DJ mixing up the music when the live band is not available. Tips Lounge is a little drive away from where I normally like to stay, but I recommend you check them out. On Google, they have over 3500 reviews and a 4+/5 Star Rating.
Samaki Samaki is one of the first places I went to the first time I visited Dar Es Salaam. The atmosphere was lively and the dance floor was packed. I went out to the outside patio where I ordered some delicious chicken to eat. Ordered drinks and started introducing myself. This establishment is a Restaurant and a Bar. It's located in an upscale side of town and had a live DJ that had the people up dancing and having a great time. I highly recommend visiting Samaki Samaki. They have over 4000 Reviews and a 4.5+/5 Rating on google maps.
If you are looking for an affordable Cozy place with happy hour drink specials, great music, and good food then look no further. It is also located in an upscale neighborhood so everything will be in close proximity if you are also staying in this area.
Cape Town fish market is a Restaurant and Bar that also has a beautiful waterfront view. This place will exceed your expectations when trying to find a place to wind down and get a drink and a good meal. As the name suggests they have a lot of different seafood options but also have other things such as ribs etc. If you want to go on a date or have a cool vibe I highly suggest it. On Google, they have over 5500+ Reviews and a 4.3+/5 start Rating
If you want to get away from the tourist area and have an awesome experience at an outside bar and lounge then let me introduce you to Mi Casa Lounge. There you can expect live performances and a lot of dancing throughout the night. You can grab something to eat and sit back and relax while enjoying premium quality drinks and listening to karaoke or a live band depending on the night you attend. You can expect a night of partying at this place. Mi Casa Lounge has over 1600 Reviews and a 4+/5 star rating.
Q Bar is on the same street as some of the other places mentioned in this post. Not only does it have a nice and cozy bar area it is conjoined by a guesthouse. So if you decide to party hard you don't need to go far. You have a place to crash the night. You can expect a nice calm night at this place to just sit back and relax. I noticed they had pool tables there if you wanted to go get a game of pool in also.
The Best Hookah Lounges in Dar Es Salaam
If you are looking for a high-end bar with great ambiance then this is the place to go and unwind. You definitely can't go wrong at 1245 Bar Restaurant and Lounge. You can expect a relaxed rooftop outdoor experience or bring it in and enjoy many different flavors of sheesha to choose from. I recommend it if you are looking for a hookah lounge in Dar. This place has over 100 Reviews and a 4.5+/5-star rating.
Another dope Hookah lounge option to choose from. You can expect a great evening with premium drinks flowing with some food options available. They have multiple hookah flavors to choose from and recommend going if you want to find a place to have a great experience.
The Best Night Clubs in Dar Es Salaam
If you are looking for one of the best Nightlife experiences you are going to have in Dar Es Salaam let me introduce you to Club Elements. One of the dopest places to attend to have drinks and listen to some awesome music. Sometimes they have live performances giving you an even bigger reason to go and turn up. The music they play there is dope and you can expect to hear a lot of Afrobeat and a little bit of American music. One of my favorite places to visit is in Dar.
If you want to experience one of the best nightclubs in Dar Es Salaam Tanzania then this is the place to be. This place is a real upscale nightclub with sections to choose from along with an outside bar on the rooftop. This place is an extremely elegant and exciting place to visit. This is one of the most if not the most premium Nightclubs I have ever experienced in Dar Es Salaam.
Zanzibar Nightlife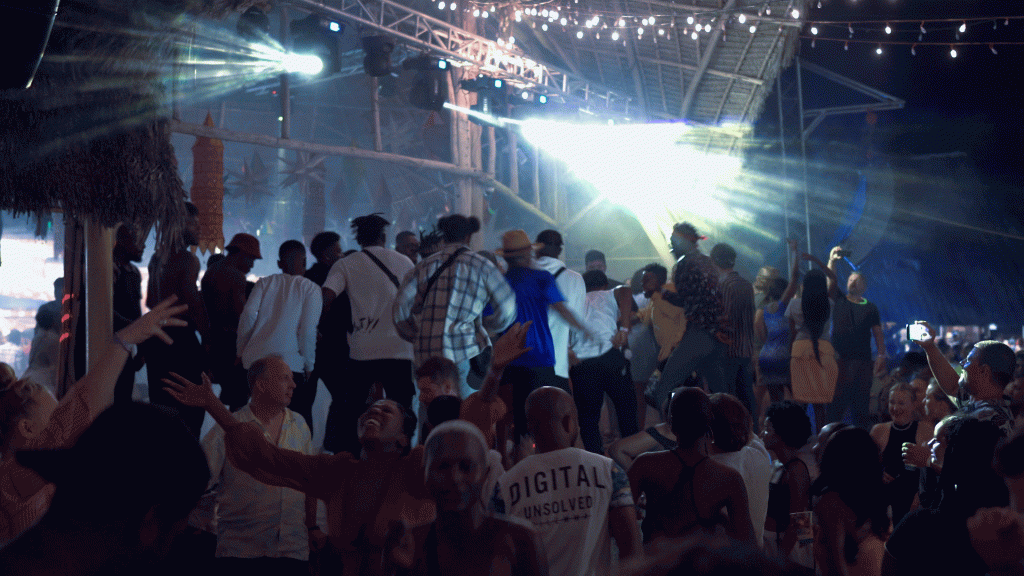 When you talk about nightlife in Zanzibar there is nothing bigger than the full moon parties every month at Kendwa Rocks Resort. This place gets lit every month with one of the biggest beach parties in Tanzania. You can expect live performances and plenty of premium drinks to choose from and Hookah options if you desire. They have a lot of delicious food options to keep you from drinking on an empty stomach. One of the biggest attractions is that the party is held right on Kendwa Rocks' sandy White beach. Expect to see one of the most beautiful beaches In Tanzania with nice pristine blue waters. The party goes way into the early mornings with the music blasting and people having a great time. Expect to see a lot of dancing going on and the place produces a vibe like no other. There is no place I would rather be than at A Kendwa Rocks Full Moon party.
Things you Need to take to Tanzania
Travel Insurance is a necessity anytime you decide to take a trip. Travel insurance should be at the top of your to-do list when visiting Tanzania. Travel insurance can help cover your medical bills if you get sick. One of the most common things that happen to people is they get malaria. It's something that you should definitely be prepared for. Also, you are flying halfway around the world. You most likely will be catching different airlines than you normally fly. You want to protect yourself against delays and flight cancelations. I highly recommend getting travel insurance if you are planning to visit Tanzania. Find out more about Travel Insurance
If you are coming from the United States of America, then I recommend bringing a Travel Power Adapter so that you will be able to plug in your electronic devices. Not only are the plugs in the wall going to be different, but the voltage is also going to be different so you will actually need one that converts the power to the correct settings so that you do not damage any of your electronics.
One thing you will want to do is go to the doctors before you visit and let them know that you are going to visit Tanzania and that you want a prescription for antimalaria Pills. The last thing that you will want to do is go on a vacation and spend it bed sick instead of enjoying yourself on the beautiful beaches.
I definitely recommend bringing some insect repellant because Malaria is actually passed through mosquitos, so you will want to have all the protection that you can get.
You will want to have a phone plan that will allow you to use your smartphone around Tanzania. Also, something that needs to be noted is that while visiting Zanzibar the further you move away from Stone Town the poorer your reception will get. Once I got to my resort even I found dead zones where my phone wasn't getting a strong signal and at some points no signal at all.
The flight to and from Tanzania is not your average flight time. From most places in the USA, you can expect to spend no less than 18 hrs dealing with Traveling. I recommend that you fill up a bag of Travel snacks. That way you can spend less money at the airport and have a bigger Travel budget when you get to Tanzania. Trust me you are going to need a bigger budget lol. Learn how to Travel on a budget in 2023 and make sure that you Check out my List of Travel snacks
Bring a Backup smartphone just in case your phone is stolen or lost. The last place you want to be is across the world without having a backup smartphone. A smartphone is great because you can have all your favorite Travels apps downloaded onto your device.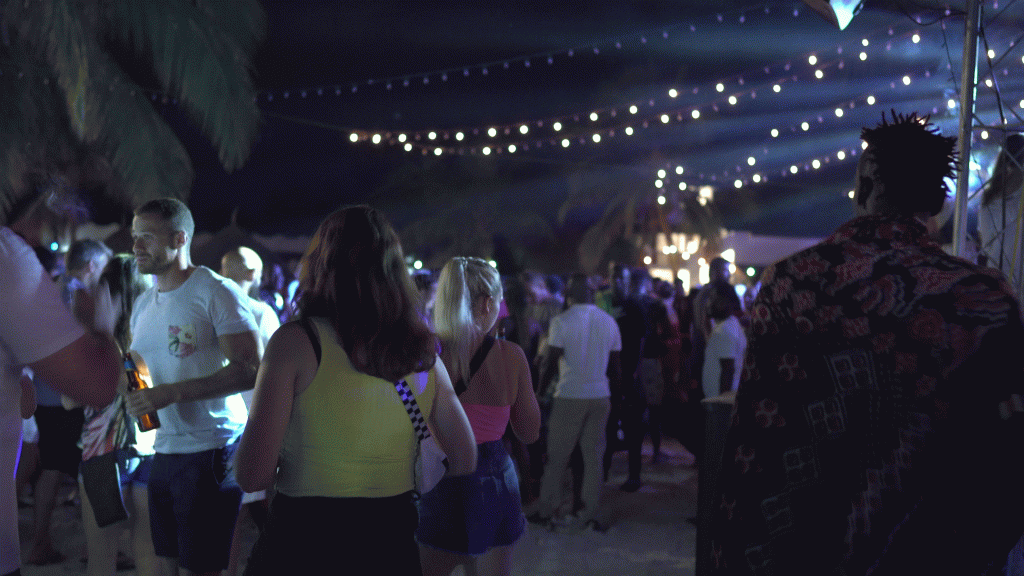 Does Tanzania Have Nightlife?
Dar Es Salaam Nightlife is Lit. If you are planning on visiting Zanzibar, I recommend you stay at least 3 days in Dar Es Salaam. There you will have many lounges, Bars, and Nightclubs to choose from. You can expect to have one of the greatest times out in the city of Dar.
Is Zanzibar a Party place?
Honestly, I think of it as more of a getaway than a party place. Yes, they have one of the biggest full moon parties but the entire point of going to Zanzibar for me is to enjoy the beach. The scenery was like something out of the movies. You also have the main town which is called Stone Town. There are bars and things to do there also that we will go over in another post.
Is it safe to walk around Zanzibar at night?
I personally would not advise or walk around at night unless I am on the resort. Zanzibar is a very dark place and the cellphone service there is not the greatest.
What to wear in Zanzibar?
Zanzibar is a prominently Muslim province, and it is recommended that both men and women wear clothing that is not too revealing. It is important to remember to respect people's cultures. If you are in a resort then there won't be too much of a fuss but remember to be mindful of others.
Do they Drink alcohol in Tanzania?
When you are in Dar es Salaam there are a lot of different bar and lounge options to choose from. If you are going to Zanzibar then don't expect to find too many bars or stores that serve or sell alcohol because it is a more traditional Muslim country.
Should I bring cash to Zanzibar?
I recommend that you bring cash to Zanzibar because you will have the hardest time finding an atm machine once you leave the airport.
Do They Accept Dollars in Tanzania?
The official currency of Tanzania is the TZ Shilling but there have been several times, especially in Zanzibar when people told me the rate of Items in dollars. So if you are in a tourist area they may except but I never recommend paying with dollars when you are out of the country unless the country uses dollars as their own currency. Such places as Panama.
When is the best Time to Travel to Tanzania?
I have been in Tanzania During February when it's scorching hot. There was a day or 2 that I remember getting rained on. I've also been in the Month of May when there wasn't that much rain at the time. I hear that the June through October there is less rain but not as warm as the months I went. I would like to know what are our opinions on the best month to Travel.
Conclusion
Tanzania is one of my favorite countries that I have visited thus Far. The nightlife wasn't as big as some other places like Rio de Janeiro or Thailand but it is a great experience and there is a lot of fun to be had. I appreciate you all for taking the time to look over this detailed Travel blog post about Tanzania Nightlife and I hope that you go and have a great time. Remember to be respectful of the people and culture of Tanzania. Please let me know in the comments section below if there are any places that should be added to this list. Also, share your experience with some of the places that I posted here today. Until next time peace.
The Best Tanzania Nightlife Videos