Top Spring Break Party Destinations 2024
Spring break is the perfect time to let loose, relax, and enjoy some warm weather after a long winter. If you're looking for the ultimate spring break party destinations, consider these popular spots known for their vibrant nightlife, beautiful beaches, and exciting activities.
1. Cancun, Mexico
Cancun is the ultimate spring break destination for college students looking for a mix of sun and nightlife. With its crystal-clear waters and beachside bars, there's no shortage of entertainment here. Whether you're looking to relax on the beach or explore some of the area's cultural attractions – such as Chichén Itzá – Cancun has something for everyone!
2. Miami, Florida
Miami Beach is known for its beautiful coastline, trendy nightlife, and diverse cultural offerings. During spring break, the city comes alive with parties and events, making it an ideal destination for those looking for a mix of beach relaxation and urban excitement.
3. South Padre Island, Texas
South Padre Island has become a popular spring break destination for its miles of sandy beaches and affordable accommodations. With various beachside bars, clubs, and restaurants, there's no shortage of entertainment options on this Texas island.
4. Panama City Beach, Florida
Panama City Beach boasts 27 miles of white-sand beaches along the Gulf of Mexico and a vibrant party atmosphere. This destination is particularly popular among college students, with numerous beachside events, concerts, and parties happening throughout the break.
5. Puerto Vallarta, Mexico
Puerto Vallarta offers a unique combination of stunning beaches, rich culture, and a thriving nightlife scene. The city's Malecón boardwalk features numerous bars, clubs, and restaurants, providing ample opportunities for dancing and socializing during your spring break getaway.
6. Punta Cana, Dominican Republic
With its pristine beaches and all-inclusive resorts, Punta Cana is an ideal destination for those seeking a luxurious and relaxing spring break experience. The lively nightlife and numerous daytime activities, such as snorkeling and zip-lining, ensure there's never a dull moment.
7. Nassau, Bahamas
Nassau offers a taste of paradise with its beautiful beaches, crystal-clear waters, and vibrant local culture. Spring breakers can enjoy beach parties, boat cruises, and a variety of water sports, or explore the city's bustling nightlife and lively entertainment scene.
8. Cabo San Lucas, Mexico
Cabo San Lucas is known for its stunning natural beauty, including picturesque beaches and dramatic rock formations. Popular among both college students and families, this destination offers a range of activities, from water sports to whale watching, as well as a thriving nightlife scene.
9. Myrtle Beach, South Carolina
Myrtle Beach offers a more laid-back spring break experience, with its 60 miles of coastline and family-friendly attractions. However, the city also boasts a lively nightlife scene, with numerous bars, clubs, and restaurants catering to those looking for a good time.
10. San Diego, California
San Diego is a versatile spring break destination, offering beautiful beaches, a vibrant downtown area, and a diverse array of attractions. With its mild climate, outdoor activities, and thriving nightlife, there's something for everyone in this Southern California city.
11. Negril, Jamaica
Negril is known for its laid-back vibes and stunning beaches. A mix of both high-end resorts and affordable accommodations makes this Jamaican destination suitable for any budget. Spring breakers can enjoy beachside bonfires, cliff jumping, and beach parties while taking in the breathtaking views.
12. Daytona Beach, Florida
Daytona Beach is a classic spring break destination, offering miles of white sand beaches with many restaurants, bars, clubs and live music venues to explore after dark. With plenty of activities such as surfing, fishing or ATV rides available during the day, there's something for everyone here making it one of the most popular spots on the east coast!
13. Key West, Florida
Key West is a great spot for those seeking an eclectic mix of adventure and relaxation during their spring break getaway. With its charming colonial buildings, lively nightlife scene, and gorgeous beaches, this laid-back destination will provide memorable experiences that won't be forgotten anytime soon.
Spring Break Parties: A Celebration of Fun, Friendship, and Unforgettable Experiences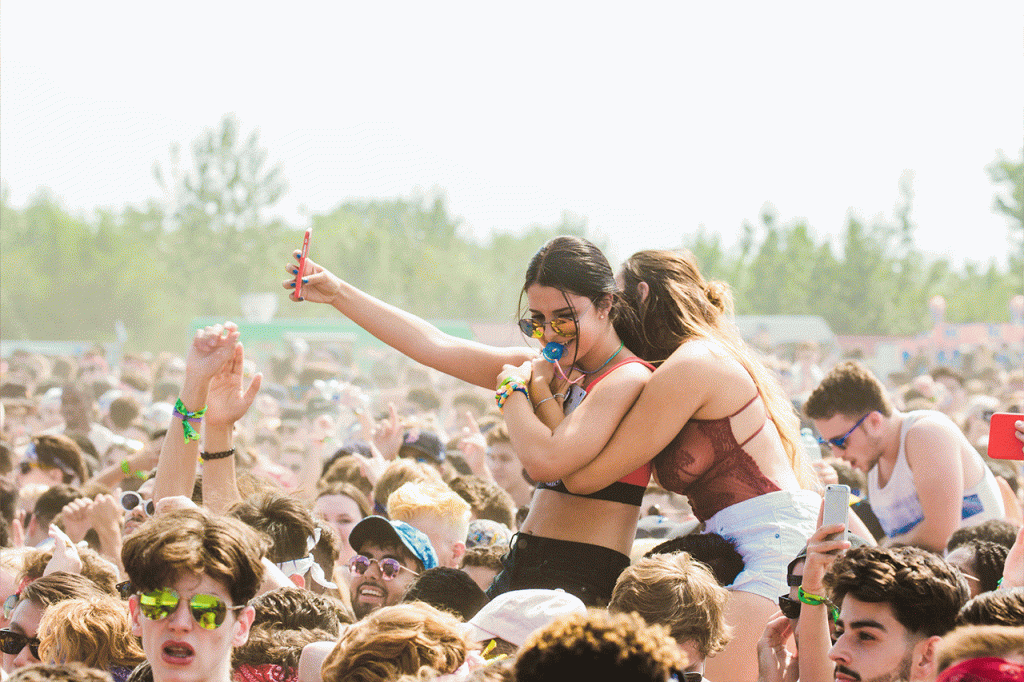 Spring break parties are an iconic part of the annual vacation for students and travelers alike. These events provide an opportunity to let loose, socialize, and create lasting memories with friends old and new. From beachside gatherings to pool parties and nightclub events, spring break parties come in all shapes and sizes, catering to a wide range of tastes and preferences.
Beachside Parties
One of the most popular types of spring break parties is the beach party. These events typically take place on the sandy shores of popular destinations like Cancun, Miami, and Panama City Beach. Beachside parties often feature live music or DJs, dancing, beach games, and plenty of opportunities for swimming and sunbathing. Some well-known beach parties to check out include:
Inertia Tours' Beach Bash Music Fest in South Padre Island, Texas
MTV Spring Break in Cancun, Mexico
Beach Bash at Sharky's Beach Club in Panama City Beach, Florida
Pool Parties
Pool parties are another staple of spring break celebrations, particularly at hotels and resorts that cater to the spring break crowd. These events often feature DJs or live performances, themed decorations, and various poolside games and activities. Some famous pool parties during spring break include:
The Rehab Pool Party at the Hard Rock Hotel in Las Vegas, Nevada
The Oasis Pool Party at the Raleigh Hotel in Miami, Florida
The Wet Electric Pool Party in Scottsdale, Arizona
Nightclub Events
Spring break is also a prime time for nightclubs in popular destinations to host special events, attracting partygoers with guest DJs, themed nights, and drink specials. These events often have dress codes and cover charges, so be sure to plan accordingly. Some notable nightclub events during spring break are:
Booze Cruises and Yacht Parties
For a unique spring break party experience, consider attending a booze cruise or yacht party. These events take place on boats or yachts, providing an intimate and luxurious setting for dancing, socializing, and enjoying drinks with a stunning ocean backdrop. Some popular options include:
The Rockstar Boat Party in Miami, Florida
The JusCollege Cabo Booze Cruise in Cabo San Lucas, Mexico
The Cancun Booze Cruise in Cancun, Mexico
Tips for Enjoying Spring Break Parties
To make the most of your spring break party experience, keep these tips in mind:
Stay Hydrated: It's essential to stay hydrated while partying, especially in hot destinations or during daytime events.
Pace Yourself: With so many parties and events to attend, it's crucial to pace yourself and not overdo it early in the week.
Look Out for Friends: Keep an eye on your friends and ensure everyone is safe and having a good time.
Know Your Limits: Be responsible when consuming alcohol, and know your limits to avoid any dangerous situations.
Capture the Memories: Don't forget to take photos and videos of your experiences, but also be mindful of privacy and consent when sharing on social media.
Spring break parties offer an exciting opportunity to celebrate with friends, meet new people, and create unforgettable memories. Whether you prefer beachside gatherings, pool parties, or nightclub events, there's a spring break party out there for everyone.
Spring Break: A Time for Adventure, Relaxation, and Making Lasting Memories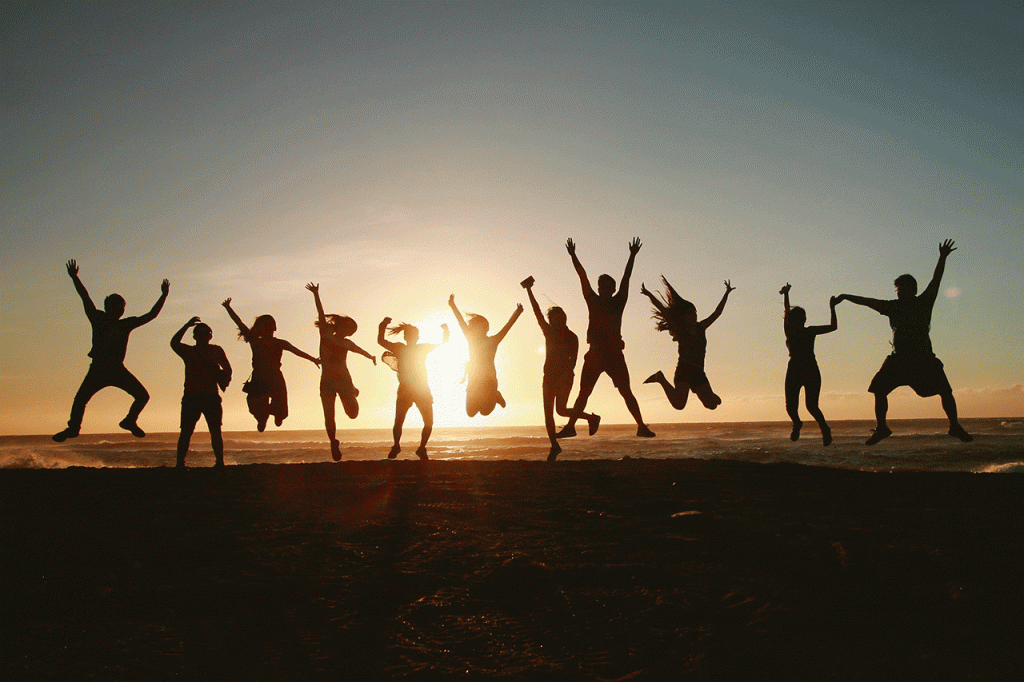 Spring break is an annual tradition for students and travelers alike, providing a much-needed respite from the daily grind of work and school. This week-long vacation typically falls between late March and early April, offering a chance to recharge, explore new destinations, and create unforgettable memories with friends and family.
The Origin of Spring Break
The concept of spring break can be traced back to the 1930s when college swim coach Sam Ingram brought his team to Fort Lauderdale, Florida, for training. The city's warm weather and beautiful beaches provided the perfect environment for athletes to practice while enjoying some leisure time.
Over the years, Fort Lauderdale became an increasingly popular destination for college students seeking a break from their studies. By the 1950s and 1960s, the phenomenon had spread across the United States, with thousands of students flocking to sunny locales for a week of fun and relaxation.
Activities and Experiences
Spring break offers a wide range of activities and experiences, catering to various interests and preferences. Some popular options include:
Beach Getaways: Many spring breakers choose to spend their vacation lounging on sandy shores, soaking up the sun, and swimming in crystal-clear waters. Popular beach destinations include Cancun, Miami, and Panama City Beach.
Adventure and Outdoor Activities: For those who prefer a more active break, there are countless opportunities for adventure, such as hiking, camping, skiing, or even zip-lining and white-water rafting.
Cultural Experiences: Spring break can also be an opportunity to immerse oneself in a new culture, visiting museums, historical sites, and local markets. Destinations like Rome, Barcelona, and Paris offer rich cultural experiences alongside vibrant nightlife.
Road Trips: Hitting the open road is another popular spring break option, allowing travelers to explore various destinations at their own pace. Iconic road trips such as the Pacific Coast Highway or Route 66 offer stunning scenery and memorable experiences.
Volunteer Opportunities: Some students and travelers opt for a more meaningful spring break by participating in volunteer programs, both domestically and abroad. These experiences can include teaching English, building homes, or participating in environmental conservation projects.
Relaxation and Wellness: Spring break can also be a time for rejuvenation and self-care. Many travelers choose to indulge in spa treatments, yoga retreats, or wellness-focused getaways, promoting relaxation and overall well-being.
Planning Your Spring Break
To make the most of your spring break, consider the following tips while planning your vacation:
Determine Your Budget: Establishing a budget early on will help you choose a destination and plan activities that align with your financial constraints.
Book Early: Popular spring break destinations often fill up quickly, so it's essential to book accommodations and transportation well in advance to secure your spot.
Travel with Friends: Spring break is an excellent opportunity to bond with friends or make new ones. Traveling with a group can also help cut costs through shared accommodations and group discounts.
Stay Safe: While it's essential to have fun and let loose during your break, prioritize your safety and well-being. Be aware of your surroundings, keep your belongings secure, and always have a plan for getting back to your accommodations.
Create Lasting Memories: Embrace the spirit of adventure, try new activities, and make the most of your spring break experience. The memories you create will last a lifetime.
Spring break is a cherished tradition that offers a chance to unwind, explore, and create unforgettable memories. Whether you're seeking adventure, relaxation, or a mix of both, there's a spring break experience out there for everyone.