Travel Agent Near Me | Everything you need to know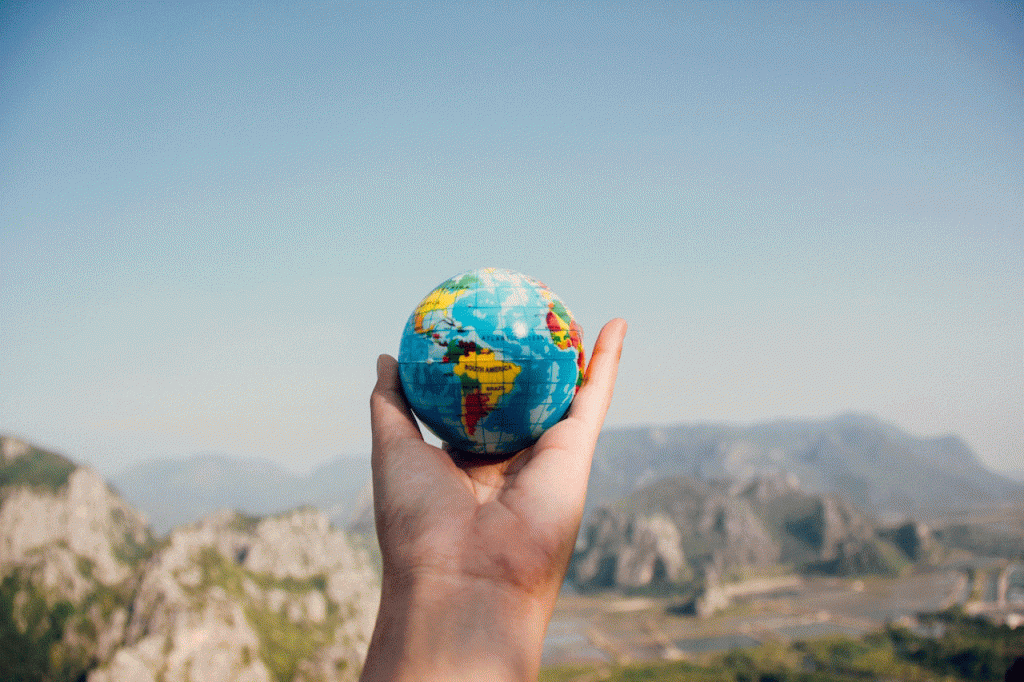 Everything you need to know about using a Travel Agent
When searching for a travel agent it's important that you don't just choose any travel agent but the correct type of travel agent. That's if you even really need a travel agent at all. Today we will go over everything you should look for from a travel agency.
What Exactly Does a Travel Agent Do?
Travel agents help with organizing Hassle-free Travel and Tourism Related Services and Products. Basically, Travel agents assist with making travel arrangements. A good travel agent can also give you advice about specific destinations that you may not have known about otherwise. The main reason for using a Travel agency or Agent is to save time researching and provide you with a custom Travel Package that fits your desires. Travel agents Can help you with Flights, accommodations, Incursions, Tour guides, Transportation, Cruises and so much more.
Do you really need a Travel Agent?
In today's world, I would say No. You do not need a Travel agent or Travel Agency to assist you with booking your Trip. You can book your own trip using just your smartphone or computer from the comfort of your home. I will say that using a Travel Agent might be a good option if you are planning a group trip, that will involve a package of things such as Tours, incursions, Transportation, and flights. It may be a more difficult task to try and organize something like this for a group of people. You may spend countless hours researching and planning and booking if you decide to do this on your own.
What are the Benefits of Using a Travel Agent?
Travel agents are more likely to be knowledgeable about places you are planning to visit. They can help assist you with vital information such as Passport procedures, Visas, Vaccinations, Travel Insurance, Accommodations, Flights, Cruises, Theme Parks, Drivers, Excursions, Tour guides, and more. Some may even have firsthand experience with some of the people you may meet during your travels.
The other benefit of using a Travel Agent is saving you time and frustration. There are times when everything doesn't work out as planned. If you find yourself in your new destination and something happens, you don't need to start worrying. You can contact the Travel agent and let them know and they should be able to quickly plan. Most travel agents should be working with a network of Local Travels that can quickly resolve any issues.
This can be vital because you do not want to spend your vacation time panicking and trying to make new arrangements. I normally spend countless hours booking accommodations and flights. Researching who to use as a Tour guide and which Excursions will offer the best experience. I can adjust quickly but imagine being with a large group that you organized.
Who should be using a Travel Agent?
Businesses
Small and Large companies usually won't have the time to arrange Travel Services. One of the main reasons that stand out is that it would be a better idea to use their time more resourcefully and work on what they do best and leave the trip planning to the professionals. Especially if the trip is for a client.
Event Planners
Someone that is planning a wedding to the Bahamas or Even for a client will have enough going on that they won't have the time to go through and make travel arrangements as well. Especially when you are doing business. It will always be better to leave it to a Travel Agency.
Tourist
Tourists wanting to visit a new destination like Rio De Janeiro Brazil or Medellin Colombia might want to consider using a Travel agent for their expertise with visiting a different country. There is a lot of knowledge that a good Travel agent should be able to provide. Such as where to stay in Rio De Janeiro. Or what you should pack for Brazil. It may also be a good idea to look at some Travel blogs and Travel Vlogs that have experience visiting the places that you are wanting to go.
Families
You could be planning a Large Family reunion or a small family getaway on a cruise ship. It would be less stressful if you handed the task over to a Travel agency to collect payments for the Family reunion. It could be a better experience to go in and just tell a travel agent what it is that you want and for them to come back and tell you what they are able to provide you.
Is it Cheaper to book Through a Travel agent?
Not necessarily. Travel agents normally find the same flight rates that are available to the general public. How they may be able to get you cheaper flights by researching all the flights and mixing and matching the airlines you are flying with. For example, you go on the American Airlines website to book a flight to Mexico. They will give you a better price if you do a round-trip fare. Still, that price might cost more than if you flew there with American Airlines and flew back with United Airlines.
Also, there are other airlines that operate in other countries that a lot of people don't know about here in the USA. These airlines may be owned by bigger corporations such as American and United. A lot of the time, flights on those airlines will be cheaper.
Another Example, When I decided to take a trip to Ethiopia, I first looked at United Airlines. The Price was thousands of dollars. United Airlines are in a partner program with Ethiopian Airlines. Even if I booked my flight with United Airlines I would still fly to and from Ethiopia using Ethiopia Airlines. So, I went directly to Ethiopian Airlines and booked my ticket and only paid 1100 dollars at the time. Most people would not know this method of booking itineraries, that is why booking with a travel agency or Travel agent could be cheaper.
In some cases, Travel agents can arrange cheaper prices for accommodation, tours, and excursions. In my experience, the prices that you find online for Tours Through websites like TripAdvisor or Expedia will cost you more money than if you booked it directly through the source. The same thing goes for websites like Airbnb. I have even written emails to hotels and was able to negotiate different rates than what was listed on their own websites so I know a good Travel Agent should be able to do the same.
So, I can imagine that if you are Travelling with a large group then either you or the travel agent can negotiate a better price than what you see listed on hotel websites.
Is it More Expensive to book with a Travel Agency?
Some Travel agents and Travel agencies may charge a Fee for planning and Arranging your Trip. Like any service, they are spending time Calling and Arranging everything for you. Most of them might get some sort of commission from the Accommodations and from group packages. The process is similar if you book your own accommodations through my affiliate link with Booking.com. I would get some sort of commission from bringing them, Customers.
What are the Different Types of Travel Agents?
Travel Agency
A Travel Agency is basically a middleman between the customer and the Travel Companies. They specialize in selling and Arranging Travel Related Services, Such as Accommodations, Flights, Cruises, Tour Packages, Excursions, Transportation, and more. A Travel agency usually has a team of agents each of them specializing in different fields. One may specialize in working with Cruise companies, other Airlines, a person that handles the payments, and so on. They can easily divide the task amongst the travel agency.
Independent Travel Agent
An independent Travel Agent will Normally take on the same role as a Travel agency, which is being the Middleman between the Customer and the travel companies.  Instead of sharing the responsibility they usually take on the whole experience. Doing the Research, taking payments, and so on.
Online Travel Agent
Online Travel Agents may be working remotely. Some of them may even be living in the destination that you are planning to visit. Sometimes this can make the experience better because they have firsthand knowledge of what is going on when you arrive. They most likely have firsthand experience of the excursions and tour guides you will be meeting with. Some of them may actually be tour guides themselves.
Attractions Travel Agent
Some Travel agents specialize in specific Attractions such as Disney theme parks or Universal Theme parks or 6 flags Amusement parks etc. Some might have direct knowledge and connections that you can save money by booking through them then showing up at the gate and paying more. Some specialize in events such as concerts and festivals.
Business Travel Agencies
Some Travel agencies specialize in Business Travel. Their customers are usually organizations and Companies. They may know more about business amenities than others. Putting your clients and employees in more desirable accommodations and flights catered to people that are working.
Local Travel Agents
A lot of the time you see them by the hundreds in the destination you are planning to visit. One place I can think of off the top of my head is Cartagena Colombia. You will see people all over the streets trying to get you to sign up for excursion packages and tours. Some of the things they have are jet ski rentals, scooter rentals, ATV excursions, Boat rides and Yacht packages, Beach club passes, cultural tours and so much more. Some may be able to arrange these services privately or you can participate with a group of random people.
How does a Travel Agent get paid?
Travel agents usually will charge a fee for researching, booking, and arranging your Travel Package. Travel agents also can get a commission for booking your accommodation through certain hotel chains. One of the other ways is selling you services like upgrades and Travel Insurance.
Some Travel agents work for large corporations, and they usually get paid a salary and don't earn Commissions, but they may get bonuses every year. Some travel agents get paid with travel perks. Some of the perks may include free stays at a resort or hotel points, some might be airline miles. There are a lot of different ways that Travel agents make money.
Where to find a Free Travel Agent
If you are looking for a free travel agent, there are some travel agents that do not charge a service fee and only work for a commission from the Travel Companies. I wouldn't expect them to put together an extravagant travel itinerary but if you are looking for something simple like a hotel to stay in or something local to your area, they may be able to assist at no extra cost to you.
Another Free option would be to use online websites such as booking.com where you can book your own resorts, hotels, flights, rent cars, and more. Depending on how much research you do you can book everything possibly cheaper than a travel agent could find you. I remember finding flights that were cheaper than what the airline employee on the phone was offering me.
Online Travel Agencies
Expedia
Trip Advisor
Airbnb
Skyscanner
Hopper
Vrbo
Agoda
There are a lot more online Travel agencies that perform the same type of duties as a Traditional Travel agent. The main difference is that you manually go in and choose the locations. A lot of the time you can save if you do a package deal on the flight, Hotel, and rental car. Some also have cruise packages. Some advantages that you might get from booking with these agencies are free upgrades and free Breakfast.
Websites like Booking.com and Expedia will also find you cheaper rates by mixing up the airline carriers' go to and from your destination. Websites like Airbnb and Trip Advisor have the option to book excursions and different types of tours with the locals.
In conclusion
Traveling is fun, I think it should remain a fun experience if you are about to spend your time and money going on a trip or vacation. If you don't have that much time to do the research because you are busy working and taking care of the home, then I say make the process stress-free and let a Travel Agent take on that Burdon.
Using a Travel agent probably isn't useful to someone like a backpacker that is trying to stay in hostels and Tour Europe on a train. Although there may be someone in that niche that I am unaware of. If you are someone like me that enjoys researching and finding out information, then give it a try and book your own Travel Experience. The process can be rewarding if everything works out.
I you have any Travel experience or are looking for some insight that was not covered in this post. Please let me know your Comments, questions, and concerns in the comments section below.