Sosua Dominican Republic
Sosua Dominican Republic is an awesome little beach town on the north coast of the Island. In the Puerto Plata Provence. This town has a unique beach as I've never seen before. The food is good there also. The nightlife is awesome. This is a very popular location for American Men.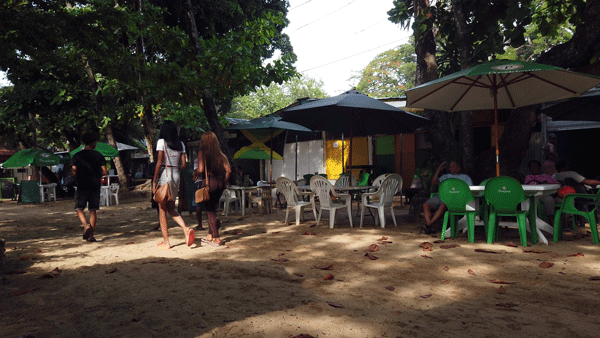 Sosúa: A Hidden Gem in the Dominican Republic
Nestled along the northern coast of the Dominican Republic, the small beach town of Sosúa offers a unique blend of natural beauty, rich history, and vibrant local culture. Whether you're a beach lover, a history enthusiast, or a nightlife aficionado, Sosúa promises an unforgettable Caribbean experience.
Natural Paradise
Sosúa's crowning jewel is undoubtedly its spectacular beach. With its pristine white sands, crystal-clear turquoise waters, and abundant coral reef, Sosúa Beach is nothing short of a tropical paradise. It's an ideal spot for sunbathing, swimming, and indulging in water sports. The calm, clear waters teem with colorful marine life, making it a popular spot for snorkeling and scuba diving.
Beyond the shoreline, Sosúa's natural allure extends to its lush landscapes, perfect for outdoor adventures. From hiking through verdant hills to embarking on thrilling ATV tours, there's plenty for nature enthusiasts to explore.
A Unique Historical Legacy
While Sosúa's natural beauty is captivating, it's the town's unique history that sets it apart. In the 1940s, Sosúa became a sanctuary for Jewish refugees fleeing the horrors of World War II. The Dominican government welcomed these families, and they, in turn, left an indelible mark on the town's development.
Today, the Museum of Jewish Heritage stands as a testament to this period, offering a fascinating glimpse into the lives of Sosúa's early settlers. The museum's exhibits narrate the story of these refugees, from their harrowing escape from Europe to their efforts in building a new life in Sosúa.
Vibrant Culture & Nightlife
Sosúa is not just about serene beaches and poignant historical sites; it's also known for its lively local culture. By day, visitors can explore the bustling artisan market, where local craftspeople sell a variety of handmade goods, from jewelry and ceramics to paintings and textiles.
As the sun sets, Sosúa transforms into a buzzing hub of nightlife. The town's numerous bars and clubs come alive with music and dancing, offering a taste of the Dominican Republic's vibrant party scene. Whether you prefer sipping cocktails by the beach or dancing the night away to merengue and bachata rhythms, Sosúa's nightlife has something for everyone.
Discover Sosúa
From its stunning natural landscapes to its rich history and lively culture, Sosúa offers a multi-faceted travel experience. It's a place where you can laze on a beautiful beach one day, delve into history the next, and dance the night away after. If you're planning a trip to the Dominican Republic, make sure to put Sosúa on your itinerary – this charming town is sure to captivate you.