Pattaya Thailand
Pattaya Thailand is famous for its nightlife. The most popular area is Walking street. There you can find a lot of Bars and Nightclubs. You can also find a lot of restaurants and food vendors selling street food. The party in Pattaya is not over until the Sun comes up and even then you will notice that it is still going strong.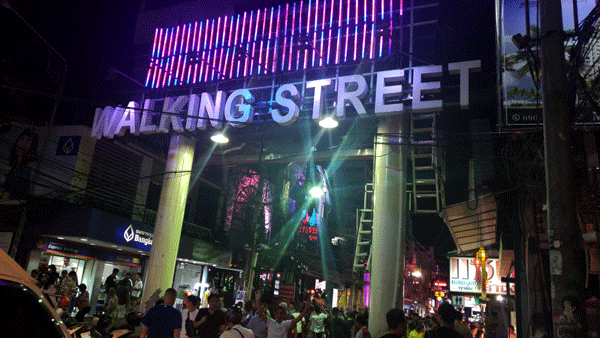 Pattaya: A Blend of Sun, Sand, and Vibrant Nightlife
Pattaya, located on the eastern Gulf coast of Thailand, is a city that's known for its beautiful beaches, water sports, and vibrant nightlife. From tranquil sunrise views to pulsating late-night parties, Pattaya offers a diverse range of experiences that cater to all types of travelers.
Beautiful Beaches
Pattaya's beaches are its biggest draw. The main beach, Pattaya Beach, is a bustling hub of activity with its long stretch of golden sand lined with hotels, restaurants, shopping malls, and street vendors. Here, you can enjoy a plethora of water sports, from jet-skiing and parasailing to banana boat rides.
For those seeking a quieter beach experience, Jomtien Beach, located just south of Pattaya, offers a more relaxed atmosphere. Further out, the idyllic islands of Koh Larn, Koh Sak, and Koh Krok provide pristine beaches and crystal clear waters, perfect for snorkeling and diving.
Attractions and Activities
Aside from its beaches, Pattaya offers a variety of attractions and activities. The Sanctuary of Truth, a massive wooden structure filled with intricate carvings, is a sight to behold. The Pattaya Floating Market, with vendors selling food, souvenirs, and art, offers a unique shopping experience.
For nature lovers, the Nong Nooch Tropical Botanical Garden showcases a vast collection of flora in a beautifully landscaped setting. Pattaya also caters to family-friendly fun with attractions like Underwater World Pattaya, Ripley's Believe It or Not!, and Cartoon Network Amazone waterpark.
Vibrant Nightlife
When the sun sets, Pattaya comes alive with its vibrant nightlife. Walking Street, the city's main entertainment district, is a neon-lit stretch filled with nightclubs, go-go bars, and music venues offering everything from live rock music to cabaret shows. For a more relaxed evening, you can chill out at one of the rooftop bars overlooking the city.
Culinary Scene
Pattaya's culinary scene is as diverse as its attractions. You can find everything from traditional Thai cuisine to international fare. Seafood is a must-try, with many restaurants serving fresh catches of the day. Street food stalls and night markets like the Pattaya Night Bazaar also offer a variety of delicious, budget-friendly options.
Conclusion
Pattaya is a city of contrasts – a place where serene beaches coexist with bustling streets, and tranquil mornings give way to lively nights. Whether you're seeking relaxation by the sea, thrilling water sports, cultural attractions, family-friendly activities, or an energetic nightlife, Pattaya promises an experience that's as diverse and vibrant as the city itself.