Havana Cuba
Havana Cuba is a unique city. The Colonial Style buildings and the Vintage cars. The music and art and lively people. This place is amazing.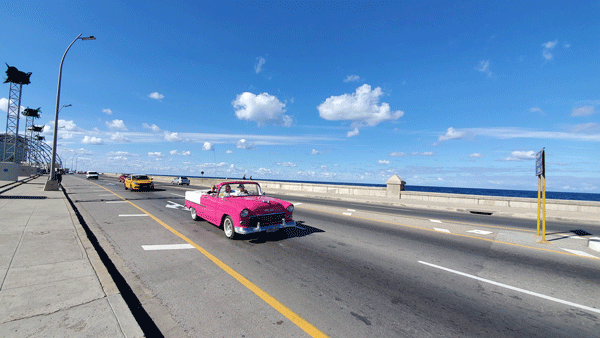 Havana: A Journey Through Time and Culture
Havana, the capital of Cuba, is a city that pulses with life. From its vibrant culture and historical landmarks to its lively music and dance scenes, Havana offers a unique blend of the old and the new. It's a city where vintage cars cruise past colonial-era buildings, salsa rhythms fill the air, and every street corner tells a story.
Historical Significance
Havana's history is deeply intertwined with its physical landscape. The city's Old Havana district, a UNESCO World Heritage site, is an architectural treasure trove. Here, you'll find well-preserved colonial buildings, historic forts like Castillo de la Real Fuerza and Castillo del Morro, and grand plazas such as Plaza de la Catedral and Plaza Vieja.
The iconic El Capitolio, modelled after the U.S. Capitol, and the Great Theatre of Havana are testaments to the city's vibrant cultural and political history. Meanwhile, the Malecón, a seafront promenade, offers stunning views of the sea and the city's skyline.
Vibrant Culture
Havana's culture is a fusion of influences from its indigenous people, Spanish colonists, African slaves, and neighboring America. This rich cultural tapestry is evident in the city's music, dance, art, and cuisine.
Cuban music, a blend of Spanish and African rhythms, is an integral part of life in Havana. From the sensual rumba and salsa to the rhythmic son and mambo, music and dance are everywhere in the city.
Art lovers will appreciate the Museo Nacional de Bellas Artes, which houses an extensive collection of Cuban art. For literature enthusiasts, a visit to Ernest Hemingway's former home, now a museum, is a must.
Culinary Scene
Havana's culinary scene reflects its cultural diversity. Traditional dishes like ropa vieja (shredded beef), arroz con pollo (chicken with rice), and flan Cubano (Cuban flan) can be found throughout the city. Street food like Cuban sandwiches and churros are also popular. And of course, no visit to Havana would be complete without tasting a traditional Mojito or Cuba Libre.
Conclusion
Havana is a city that captivates the heart and soul. It's a place where the past and present coexist, where every street has a story to tell, and where music, dance, and art are woven into the fabric of daily life. Whether you're exploring its historic sites, immersing yourself in its vibrant culture, or simply enjoying a sunset on the Malecón, Havana promises an unforgettable experience.