Boca Chica DR
Boca Chica was a nice little beach town getaway if you are in Santo Domingo Dominican Republic. The beach had pristine Bluewater and it was very lively.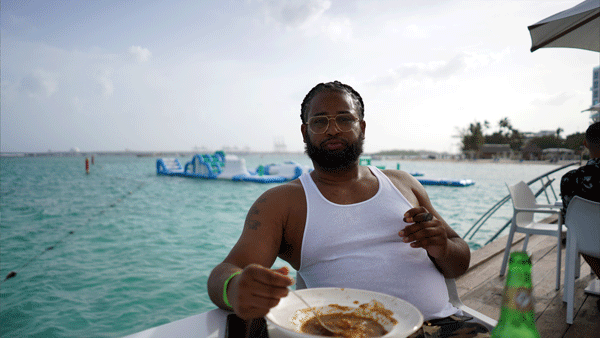 Boca Chica: The Dominican Republic's Beachfront Jewel
Tucked away on the southern coast of the Dominican Republic, Boca Chica is a charming beach town that offers an idyllic blend of sun, sand, and sea. Known for its stunning beach, vibrant local culture, and proximity to the capital city, Santo Domingo, Boca Chica is a destination that promises a memorable Caribbean getaway.
A Beach Lover's Paradise
The star attraction of Boca Chica is undoubtedly its beautiful beach. Framed by palm trees and blessed with soft white sands and calm, crystal-clear waters, Boca Chica Beach is the perfect spot for relaxation and recreation. The beach's natural offshore reef forms a tranquil lagoon, making it ideal for swimming and snorkeling, especially for families with young children.
For the more adventurous, there are ample opportunities for water sports, including jet-skiing, wind-surfing, and diving. And when you're done indulging in aquatic adventures, you can relax under a beach umbrella and savor local delicacies from the nearby food stalls.
Vibrant Local Culture
Boca Chica isn't just about its beach; the town itself is a vibrant hub that reflects the rich culture of the Dominican Republic. Explore the local markets where you can buy fresh produce, local crafts, and souvenirs. Try the delicious Dominican cuisine at the many restaurants and food stalls around town – don't miss out on the fresh seafood!
As the sun sets, Boca Chica transforms into a lively spot with music filling the air. The town's nightlife scene is vibrant, with numerous bars and clubs where you can dance to bachata and merengue till the wee hours.
Proximity to Santo Domingo
One of Boca Chica's major advantages is its location. Being just 19 miles (or 30 kilometers) from Santo Domingo, the Dominican capital, Boca Chica serves as a perfect base for day trips to the city. You can explore Santo Domingo's rich history, visit its museums and historical sites, and return to Boca Chica by evening to relax by the beach.
Accommodation Options
Boca Chica offers a range of accommodation options to suit different budgets. From all-inclusive resorts and luxury hotels to budget-friendly guesthouses, you'll find something that fits your preferences and pocket.
A Memorable Getaway
Boca Chica encapsulates the essence of a Caribbean beach town – beautiful beaches, friendly locals, delicious food, and a laid-back vibe. It's a place where you can unwind on sun-drenched sands, immerse yourself in local culture, and create unforgettable memories. So if you're planning a trip to the Dominican Republic, make sure to include Boca Chica in your itinerary. This beachfront jewel is waiting to mesmerize you!